Award-winning cat Gus joins John Stanley at the mic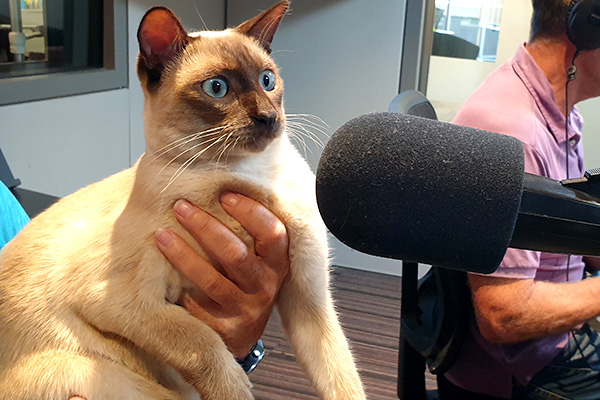 Gus the cat came first in his category after participating in a dog swimming race on Sydney's northern beaches.
The 11-month Tonkinese was the only feline to enter the Scotland Island Dog Race among about 70 dogs and their owners.
Owner Glenn Druery tells John Stanley Gus' love of water started at just 3-months.
"We had our kayaks in the dock and Gus juped over the kayak and missed straight into Sydney Harbour."
Click PLAY below to hear the full interview