Australian radio host spat on at the Japan Rugby World Cup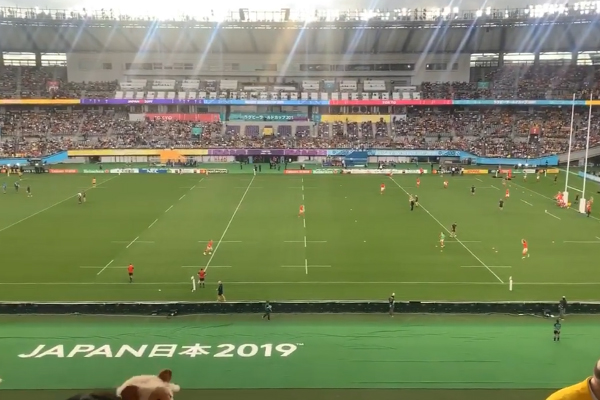 Alan Jones has taken his show to Tokyo for the Rugby World Cup and is loving the Japanese way of life.
He says Australia has "a lot to learn" from the people and the place in terms of culture, kindness and politics.
"Two things stand out for me, apart from the remarkable technology, cleanliness and civility," says Alan.
Sadly, the experience was marred somewhat by a foreign tourist who attacked sports reporter and Macquarie Sports Radio host James Willis at the Wallabies game on Sunday.
"The yahoos in front of us arrived drunk and it got worse," describes Alan.
"They weren't Japanese, nor were they Australians thankfully.
"James politely asked them to sit down. He got a face full of saliva for his trouble."
The men were removed from the area and Willis was allowed to continue on with his job.
Despite this, Alan and his team have had an incredible time over there.
An experience mirrored by former dual international Rugby and Rugby League star Craig Wing, who lived and played in Japan for more than six years.
"I really had no idea what to expect before going to Japan.
"It's very modern… but it's also very traditional at the same time.
"Truly and amazing place to live, definitely somewhere that you'd need to visit."
Wing also chatted with Alan about the Wallabies woes at the World Cup and their chances for the rest of the tournament.
Click PLAY below to hear the full interview