Aussie legend pays tribute to his greatest rival, Sir Roger Bannister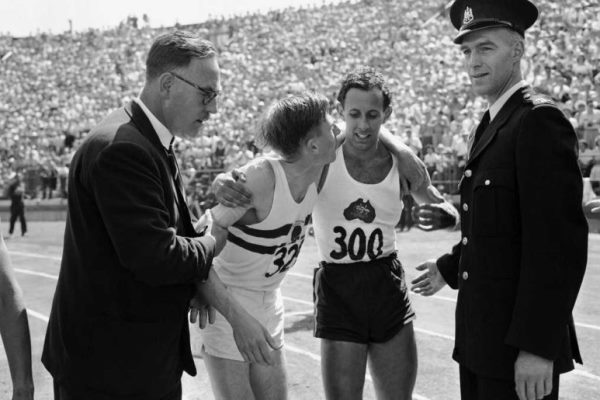 Image: Commonwealth Games Australia
On May 6 1954, history was made when the four-minute mile was broken by British athlete Sir Roger Bannister.
Sir Bannister died at the weekend aged 88 after a long battle with Parkinson's disease.
His fiercest competitor was Australia's very own John Landy, who smashed Sir Bannister's time just 46 days after the record was broken.
Later that year the two great athletes met at the British Empire Games in a race that has gone down in history.
John Landy joins Alan to pay tribute to his greatest rival and close friend ever since.
"We had regular contact every year and I attended many functions with him.
"It is a very sad day."
Click PLAY below for the full interview