AUKUS pact expands to develop hypersonic missiles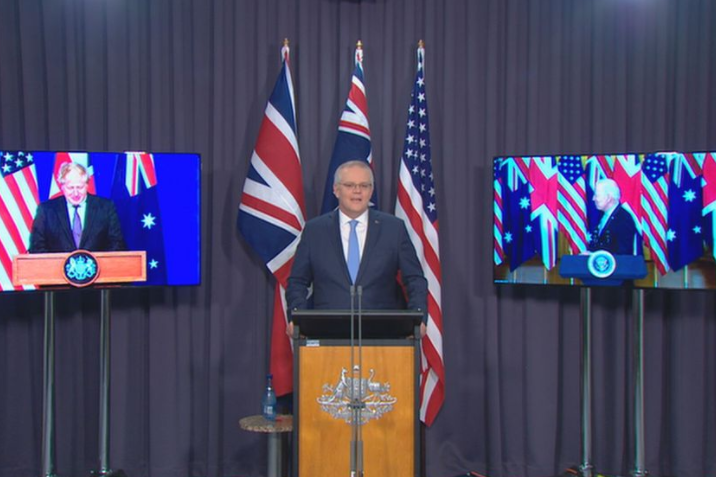 Australia is partnering with the US and UK militaries to develop hypersonic missiles. 
The trilateral AUKUS alliance has announced new cooperation on electronic warfare capabilities.
The countries will work together in developing future missiles, which travel at more than five times the speed of sound.
UK correspondent Adam Gilchrist told Neil Breen China has tested hypersonic missiles in the past.
"The fact that China seems to have got some technology to do it, it was thought that Kim Jong-un was working on something along those lines, though isn't there yet," he said.
"So we need to be there."
Press PLAY below to hear the UK Report
Image: Scott Morrison / Twitter