Anthony Griffin says he hasn't spoken to the Titans over vacant coaching role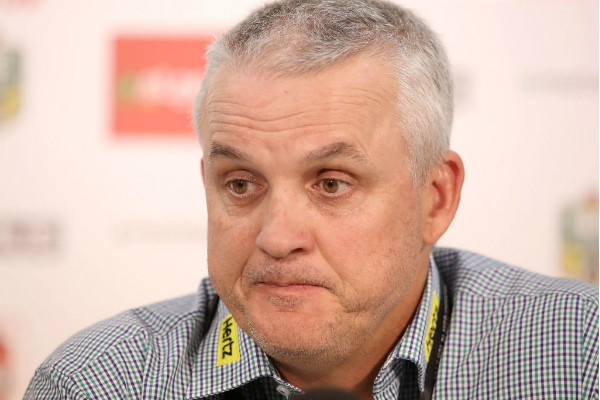 Former Brisbane and Penrith NRL coach Anthony Griffin admits he hasn't had any contact with the Gold Coast Titans over the vacant head coaching role in the wake of former coach Garth Brennan being sacked a week ago.
Griffin's name has been thrown in alongside the likes of Kevin Walters, Geoff Toovey, Justin Holbrook and the Walker brothers – Shane and Ben who are just some of the other contenders for the job.
Griffin has a 55 percent winning record from 173 First Grade games after starting his career at Brisbane in 2011, before moving to the Panthers in 2016.
The 52-year-old was moved on late last season by Panthers officials, despite his team sitting in fifth, four weeks out from the finals and a genuine premiership contender.
Griffin told The Continuous Call Team the Titans' list is an attractive one to potentially coach.
"No, I haven't spoken to the Gold Coast," Griffin said.
"They're a good club the Gold Coast, they've got a really good list and it's a great area and I'm a really passionate Queenslander so I want to see them successful.
"These are just the facts, they've finished in the bottom four in the competition for eight of their 12 seasons and for whatever reason, they just haven't got that right at the moment.
"Even though they're not where they want to be and they've just moved another coach on, it's important for the players and everyone involved in that club at the moment to have a real simple approach to the next month or six weeks or whatever it's going to be to they move onto another coach."
Brennan was sacked as Titans coach on the back of the club's poor start to 2019, currently sitting at the bottom of the table with just four wins.
Click 'play' to hear the full interview below.
Image: Mark Kolbe/Getty Images.