An insight into a swift water rescue and the perilous nature of flooded roads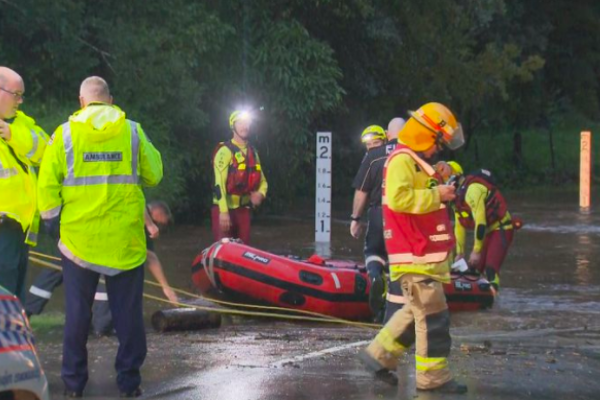 Queenslanders are once again being reminded of the dangers of flooded roads, as the state recorded another flood-related death.
Sadly two people have died just this week after their vehicles got swept away in floodwaters.
Chief Superintendent, Director Specialist and Technical Response Branch at QFES, Brad Commens, said there's around 360 swift water rescue technicians, who are trained professional firefighters.
He explained on 4BC Drive how crews assess the scene and their message for Queenslanders.
"Number one, we have said it over and over a thousand times, is that if it's flooded, forget it.
"Do not drive through flooded water.
"You may know what the road used to look like, but you don't know what the road is like underneath, and people don't understand how strong moving water can be, only a few inches of water can push a car off off the causeway really, really easily."
He said if water gets to the bottom of the car, the "car effectively turns into a boat".
Press PLAY below to hear more about the work of the swift water rescue crew
Image: Nine News