Alan makes Israel Folau an offer that will terrify Rugby Australia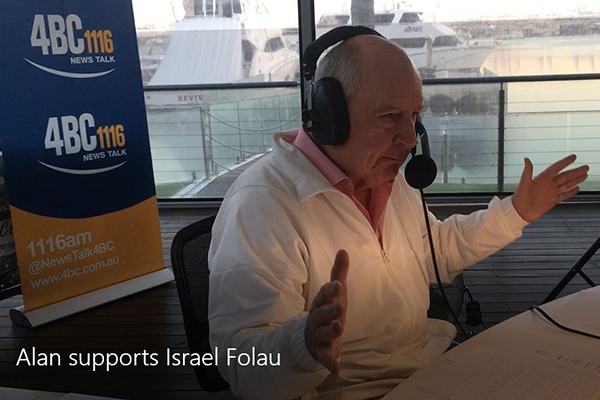 Alan Jones has made Israel Folau an offer that will have Rugby Australia running for the hills.
With the code drowning in its own mess, new CEO Raelene Castle has decided to pick a fight with superstar Israel Folau over his religious views.
The Wallabies marquee player will be hauled before the game's bosses after saying gay people would go to hell.
Alan has vehemently disagreed with Folau's comments but is standing up for his right to say them.
"I disagree with you and what you've said but I'll tell you something, here's a free offer Israel…"
Click PLAY below to watch Alan's offer