Alan Jones tells Israel Folau to 'button up' after latest sermon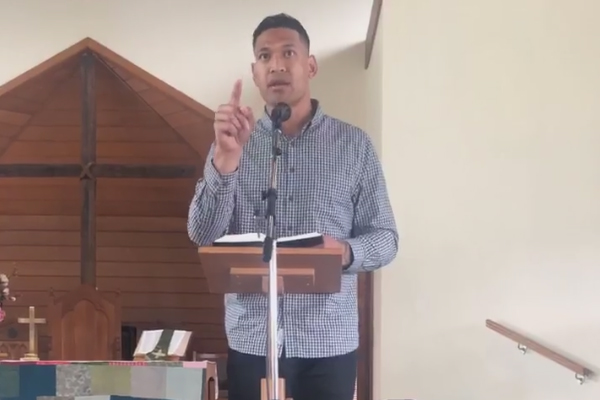 Alan Jones has spoken out against Israel Folau following his latest religious rant.
The sacked Wallabies player has caused further outrage by suggesting the bushfires and drought ravaging Australia are God's punishment for legalising same-sex marriage and abortion.
During Sunday's service at The Truth of Jesus Christ Church, Folau delivered a 12 and a half minute sermon saying Australians "must turn from their wicked ways and repent".
"Look how rapid these bushfires, these droughts, all these things have come in a short period of time.

You think it is a coincidence or not?

They have changed that law and legalised same-sex marriage and now those things are okay in society, going against the laws of what God says."
It comes as Folau is locked in a legal battle with Rugby Australia, who tore up his contract for making homophobic comments on social media.
Alan Jones has long been a supporter of the 30-year-old, arguing for his right to religious freedom.
But this time, as four people are dead and hundreds of homes have been lost, Alan is urging Folau to keep quiet.
"Israel is a lovely human being, I know him well. Israel, button up. Button up.
"These comments don't help."
Click PLAY below to hear Alan's full comments
Image: Facebook