Alan Jones slams 'shameful' attempts to deport asylum seeker family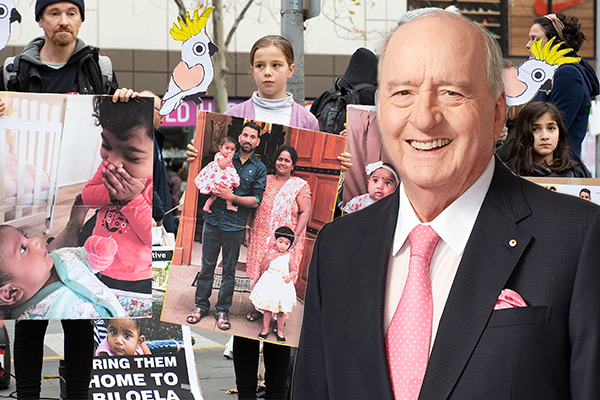 A plane deporting an asylum seeker family to Sri Lanka has stopped mid-flight, after a last-minute court order was issued.
The family had been living in the central Queensland community of Biloela for three years before they were put into immigration detention more than 12 months ago.
Authorities moved in last night, taking the family to Melbourne Airport where their plane took off just before 11pm.
An emergency injunction was then granted by a judge over the phone because of the matter's urgency.
It's understood the plane landed in Darwin early this morning with a hearing scheduled in the Federal Circuit Court at 10am.
Alan Jones has been a vocal supporter of the family who he says had done everything possible to assimilate to Australian life.
"I think this is a shameful chapter by the Morrison government that plainly doesn't care.
"I don't care what these people might or mightn't have done.
"They've killed no one, they've bludged off no one, they've offended no one. And they're treated in this way in my country, your country.
"The monsters here are government."
Click PLAY below to hear Alan's comments in full
The federal Opposition has joined the fight to keep the family in Australia, calling on the government to make an exception.
But Attorney-General Christian Porter tells Alan Jones the rules for boat people are very clear.
"In each case, the parents arrived unlawfully as unlawful maritime arrivals.
"People smugglers were paid to affect their transmission to Australia.
"And as you are well aware, our border protection system harks back to a very firm, central set of rules."
Click PLAY below to hear the full interview
Family friend Angela Fredericks has spoken to Alan before.
She tells Steve Price they need to stay.
"For us, they're part of the community, so this is a simple matter of standing up and protecting your friends.
"I know what is waiting for them over there… they are fearful for their lives."
Click PLAY below to hear the full interview