Alan Jones launches new music by one of his staff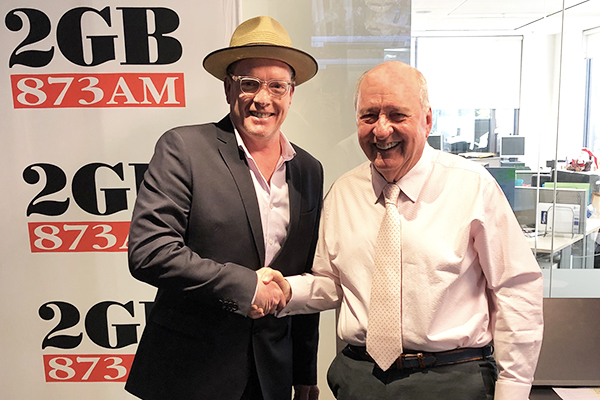 This morning Alan Jones treated his listeners to something different, launching the latest single by staff member Dan Mullins.
Dan has been working with Alan for more than 14 years and can be heard every week presenting The Bush Telegraph.
You may well have heard Dan around the pubs and clubs of Sydney and Australia as well… he's a singer/songwriter, plying his craft for more than 35 years.
He's toured Australia and the world with acts like Bryan Ferry, Desiree, Michelle Shocked, Stephen Cummings, Violent Femmes and Hothouse Flowers and The Church.
Now Dan has released a brand new single, Somewhere Along the Way (the Camino Song).
Click PLAY below to watch the music video
You can download the song HERE
The track was written on the plains of Spain while walking 1000 kilometres across Europe on the Camino de Santiago, the Way of St James.
It's the first single from the upcoming album The Singing Pilgrim due late-2018.
For more information about Dan and his music, CLICK HERE
The launch of the song has had an incredible reaction, with thousands flocking to 2GB.com and 4BC.com.au to hear the song and watch the music video.
It also inspired dozens of phone calls from people who touched by the song and from those who have had their own experience on the Camino de Santiago.
Click PLAY below for the full launch and to hear the touching callers