Alan Jones and Kristina Keneally join forces on a very important issue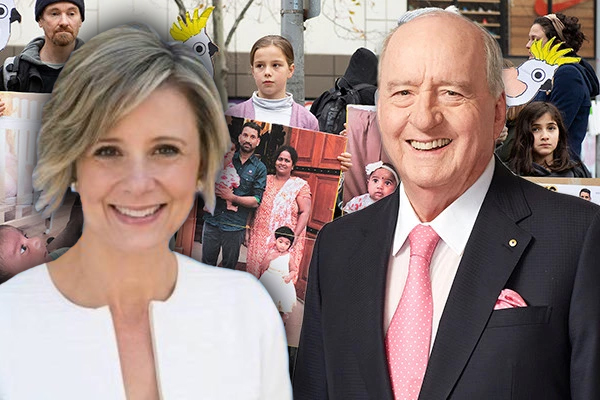 Alan Jones has formed a rare partnership with Labor Senator Kristina Keneally as he calls for the release of a Sri Lankan refugee family.
The family – who had assimilated into the rural town of Biloela in Central Queensland – were taken into detention more than a year ago, ruled not to be legitimate refugees.
The two-year-old daughter, Tharunicaa, has been suffering horrendous medical issues ever since, due to a lack of treatment.
"The one thing politicians need to understand is that, on this program, we don't drop issues that are very critical," says Alan.
"Even though politicians want them to go away!"
Outspoken Labor Senator Kristina Keneally wrote to Alan wanting to join forces on the issue.
"My heart breaks when I hear the story of this family," says Ms Keneally.
"But Alan, I do have some good news this morning. Tharunicaa is going to be having that surgery that she needs on her teeth."
Ms Keneally and Alan have been lobbying the Prime Minister, Peter Dutton and Immigration Minister David Coleman, hoping to have the family treated on their merits.
The Senator tells Alan she is hopeful of a result.
"I do believe he [Minister Coleman] is a community-minded individual, I do believe he is reasonable but my office have tried to contact him no less than eight times on this case.
"We are firmly of the view that this family has a home in Biloela, they are contributing to the community, their daughters were born here, there is a community that is supporting them.
"This is a case that does require ministerial discretion and intervention."
Click PLAY below to hear the full interview
A petition to release the family from detention has received almost 200,000 signatures.
To find out how you can help, CLICK HERE
RELATED
Alan Jones advocates for release of detained Sri Lankan asylum seekers