Alan grills Finance Minister Mathias Cormann on the 2018 budget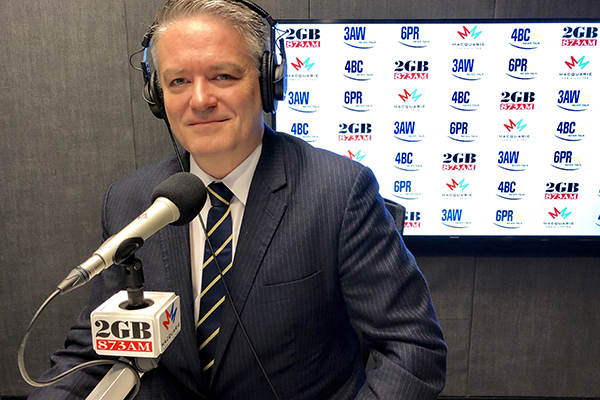 The Coalition is starting its big sell of Treasurer Scott Morrison's 2018 federal budget.
The five-phase plan is centred around income tax cuts and getting the budget back into surplus.
Alan Jones speaks with Finance Minister Mathias Cormann, looking for answers.
From next financial year, low to middle-income earners will receive up to $530 extra as part of their tax return.
Alan questions whether the cost to the budget is worth the meagre savings for taxpayers.
"It is what we can afford while getting the budget back into balance by 2019/20.
"People would always like to have higher tax cuts but at least we are cutting taxes."
Alan repeatedly questioned Senator Cormann on the government's inability to deliver a surplus, with the minister claiming the government is on the right track.
"Firstly we're spending $7 billion less this year than what was forecast in 14/15.
"We have reduced spending growth down to 1.6% per year on average over the forward estimates. That is the lowest in the last 50 years."
Click PLAY below for the full interview