Airline bosses join forces against expensive Australian airports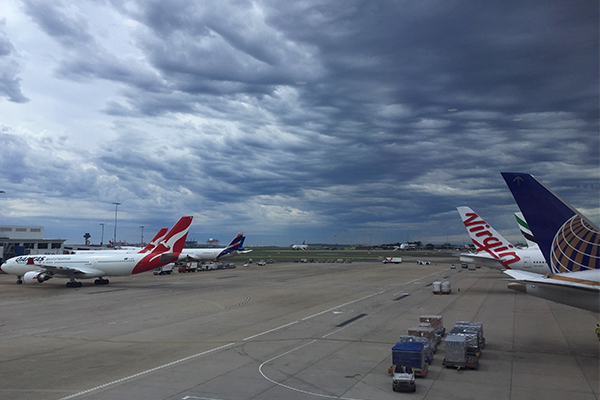 Two fierce airline rivals have joined forces against excessive fees charged by Australian monopoly-owned major airports. 
Qantas CEO Alan Joyce and Virgin Boss Paul Scurrah have argued airport owners are charging excessive fees and making airline travel more expensive.
The rival bosses told the Canberra Press Club the high charges are holding back Australia's productivity.
Mr Scurrah tells John Stanley Australian airports are charging some of the highest rates in the world.
"We pay double what US airlines have to pay to land and take off at US airports and 50 per cent more than Europe.
"It's really putting pressure on the airlines and making it much harder for us to do business."
Click PLAY to hear the full interview