Adani explained: CEO is an Aussie engineer, not an Indian billionaire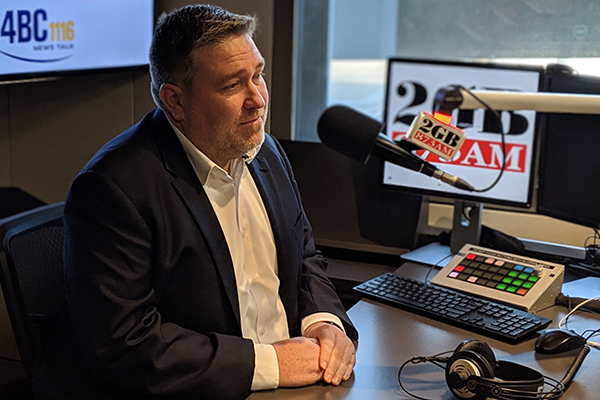 The boss of mining giant Adani says protests against his company are being fuelled by misinformation.
The controversial Carmichael project in the Galilee Basin project has faced countless roadblocks, including legal challenges, protests and financial hurdles, resulting in years of delays.
Federal Labor is refusing to rule out using green laws to vito the company and the state government has been accused of shifting environmental goalposts, just as the project was about to get underway.
Adani CEO Lucas Dow says more they're just standing in the way of jobs and that more than 14,000 people have expressed an interest in working on the project.
He tells Ray Hadley the mine will go ahead, one way or another.
"From our perspective, it's not a question of if, just when.
"And for us, there's over 1500 direct jobs, people involved in the ramp up and construction.
"But there'll be a further 6750 jobs flow in indirect jobs – they're the cafe owners, the petrol station people, the motel owners, the publicans and so forth.
"The great thing about once these people have got jobs is, they obviously start spending."
Click PLAY below to hear the full interview