'A terrific addition': Ryan James' signing with the Brisbane Broncos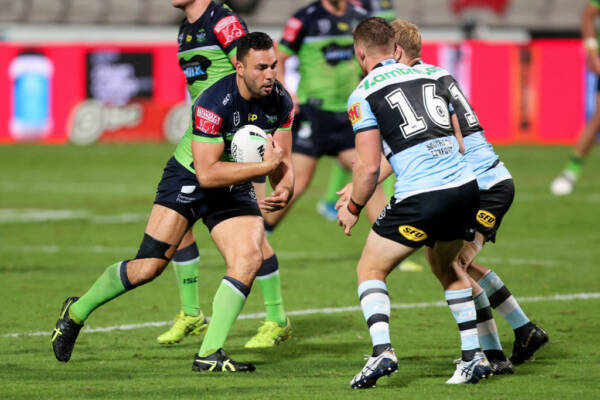 Ryan James has signed with the Brisbane Broncos after a stint at the Canberra Raiders.
He said he was working hard in the pre-season to get ready for the 2022 season.
"[It's] a good bunch of young kids, you figure out how old you feel when you're running around with 22-year-olds that make you feel slow, but it's been a good first week," he said on Wide World of Sports.
He said it fell into place, his signing with the club, and he was happy to be back in Queensland to stay after re-locating during the 2021 season.
"The Broncos reached out, because they said they needed a couple of older heads, and it all unfolded from there."
Peter Psaltis said he was a terrific addition to the club.
"The sort of player that Brisbane needs, part of the missing piece, so to speak."
Press PLAY below to hear more about his move and his form
Image: Speed Media/Icon Sportswire via Getty Images