'A great memory for us': Ray met a special fan seven years ago, here she is now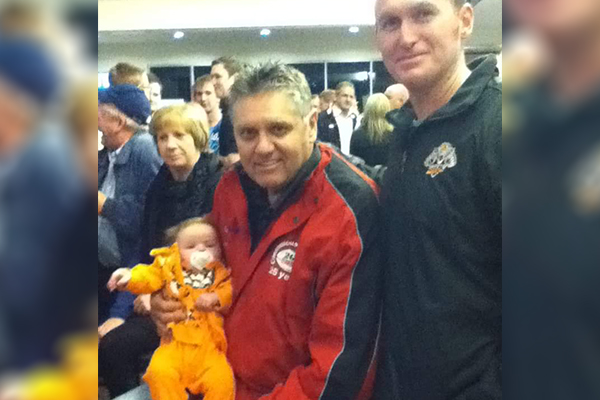 Listener Daryl emailed Ray Hadley these photos, seven years after meeting him for the first time in Toowoomba, west of Brisbane.
The first photo, (pictured above) was taken in 2001 at the Toowoomba Hockey Club when The Continuous Call Team came to visit.
Upon meeting Ray, Daryl writes "You saw me you said G'day, and like if you were a politician you said, 'Would you like me to hold your baby?'."
Daryl's daughter Layla was four-months-old at the time. She's now seven-years-old and loves school, has a green belt in taekwondo and loves the Tigers.
"It was a small moment in time for you but a great memory for us."
This is Layla now (see photo below).