90s pop duo Bachelor Girl return and perform their biggest hit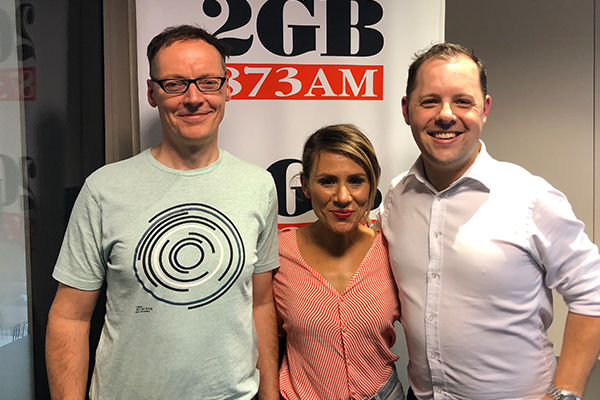 Bachelor Girl were superstars on the Australian music scene back in the late 90s.
Long before the days of Spotify and streaming, Luke Davis says during high school he would listen to the band on repeat using his Discman.
20 years since their smash hit 'Buses and Trains', Bachelor Girl are back in action and have released a new single 'Speak'.
Tania Doko and James Roche join Luke in the studio, revealing what sparked their reunion.
"We did a gig for Australia Day and we had so much fun, the next day we wrote a song," says James.
"We're doing this now for the very same reason we got together in the first place."
Tonight, Bachelor Girl took it back to where it all began, performing 'Buses and Trains' live.
Click PLAY below to see the full performance of 'Buses and Trains'