Counter-terrorism specialist slams Australia's 'absolutely abysmal' fire plan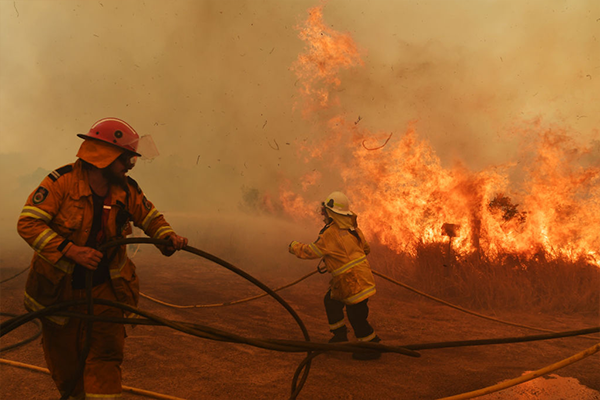 An international security expert warns Australia is woefully unprepared for the real threat of weaponised bushfires.
Counter-terrorism and insurgency specialist, Dr Allan Orr tells Steve Price Australia's fire plan is 'absolutely abysmal' and wants to see a national strategy introduced.
"There's no real contingency plans for when things do get this bad.
"You've got to have a holistic approach to this thing… and everybody is just busy blame-shifting."
Dr Orr warns some terrorist groups have already discussed weaponising bushfires as a means of attacking Australia.
"Al-Qaeda, about 10 years ago raised this as a tactic, specifically mentioning Australia.
"It's called pyro-terrorism, it's a real strategy, its a real tactic."
Click PLAY below to hear the full interview
Image: Getty/ Sam Mooy