Home Affairs Minister defends 'outrageous' $101 million Nauru profit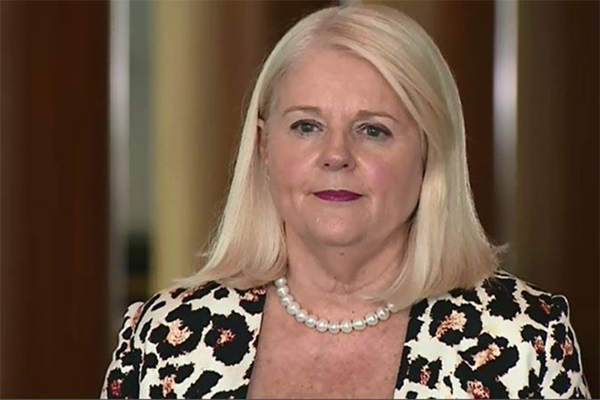 The Home Affairs Minister claims Labor is to blame for a pricey contract to run the Nauru offshore processing centre. 
The Guardian reports the company behind the detention centre, Canstruct International, made a $101 million profit last financial year.
The company reportedly had just $8 in assets when it was awarded the contract in 2017 under a Liberal government.
Neil Breen told Home Affairs Minister Karen Andrews it's "an outrageous waste of taxpayer money".
Karen Andrews: "It would never have been needed though, Neil, if Labor had not lost control of our borders.

"Now, cleaning up that mess does take time and we have been working to–"

Neil Breen: "But we've given it the time and we're down to 115 detainees."

Karen Andrews: "I know you want to talk about what the dollar-cost is but my view is very strong that we would not have been in this position if there had been strong border policies in the first place.

"We also have to make sure that we keep an enduring capability at Nauru."
Press PLAY below to hear the Home Affairs Minister weigh in on putting the contract out to tender 
Neil Breen earlier crunched the eyewatering numbers in the contact.
"Surely the government could spend less of our money, rather than allow a company to make $100 million a year in profit from our money to house … 115 detainees on Nauru," he said.
"Something is not right there."
Press PLAY below to hear Neil Breen paint the full picture 
Canstruct provided the following statement:
"The claim that our recent profit announcement referred specifically to our contract in Nauru is wrong. RARD No 3 is a group company that consolidates all of the financial results of the parent and a diverse range of different business entities and does not reflect the financial position of our operations in Nauru. This figure has been misreported across the media.

"Furthermore the Canstruct Group has operated successfully for more than 50 years as a proud local family company. During the lead up to Canstruct being awarded the contract on Nauru for garrison and welfare services the group had significant working capital, a strong balance sheet, and was working on multiple ongoing projects across Australia, PNG and New Caledonia, separate to contracts with the Federal Government. Any suggestion to the contrary is false.

"Canstruct has a long history in highly specialised remote services and since the company's establishment has done regular and ongoing work across the Pacific. We have worked in Nauru since 2012. Questions regarding contracts with the Australian Government should be directed to the department of Home Affairs. Thank you for your assistance in ensuring balance and truth."
Image: Nine News