91yo champion walker Heather Lee awarded special honour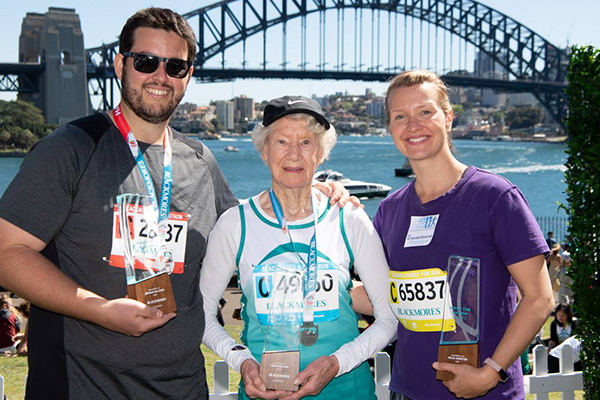 91-year-old Heather Lee is living proof that age is no barrier when it comes to keeping fit.
An Australian Masters walking champion, she holds eight Australian records and five world records.
But the nearly 92-year-old wasn't always an athlete.
Heather was in her late eighties when she decided to turn her passion for walking into something more, with her late husband's final words being her motivation.
"Now is the time to show your mettle," he told her.
She's now been named the NSW Senior Australian of the Year, an addition to her long list of achievements.
Click PLAY below to hear from Heather Lee
Heather tells Deborah Knight she doesn't plan on slowing down one bit.
"I'm passionate about what I do, I'm passionate about keeping fit.
"Independence is very vital to me so I just train and I just love what I do, I have a passion for it."
When it comes to how she's celebrating her 92nd birthday on the weekend, Heather says she has nothing planned.
"It's just another day as far as I'm concerned," she says.