Welcome to the new-look 4BC with Laurel, Gary and Mark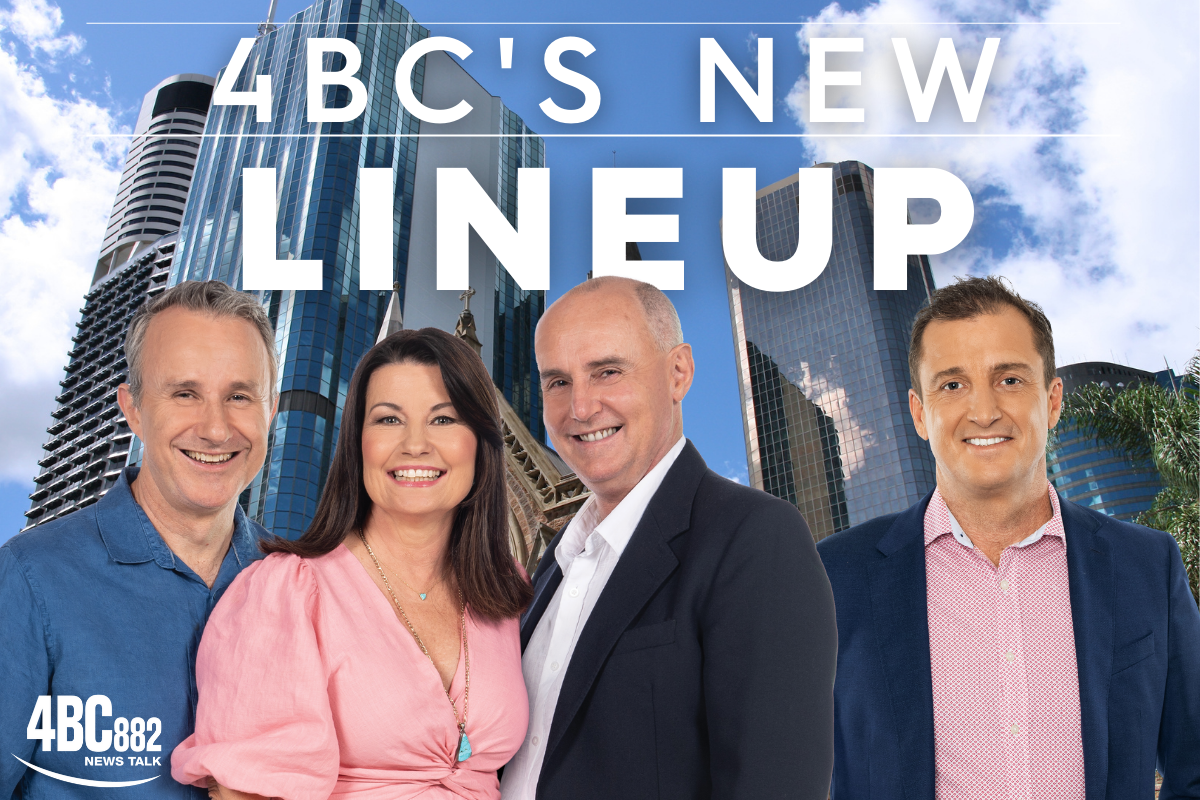 Brisbane breakfast radio trio Laurel Edwards, Gary Clare and Mark Hine are bringing their top-rating show to 4BC 882 from 5.30am today!
As part of the fresh line-up, Neil Breen is moving to the Drive shift with his new show Brisbane Live from 3pm.
"We now have an even stronger local lineup with deeper connections to our audience, through Laurel, Gary and Mark, Ray Hadley in Mornings, Sofie Formica in Afternoons and Neil Breen in Drive," 4BC Content Manager Max Dudley said.
From Monday, here's what changes:
Laurel, Gary and Mark will host 4BC Breakfast 5.30am-9am each weekday
Neil Breen will host Brisbane Live 3pm-6pm each weekday
Laurel Edwards, who recently clocked up three decades on Brisbane Breakfast airwaves – an Australian radio record – is thrilled to join the 4BC family.
"Back in primary school, 4BC's Murray Shoring visited to give a presentation about radio, and that's when I knew I wanted to be an announcer," she said.
"This is a station with such a great Brisbane legacy, and it's a privilege to be welcomed here, wherever our new and old listeners are tuning in from.
"It's a full-circle moment for me, and to be doing breakfast with my radio brothers Mark and Gary is an absolute dream. I'm so excited."
New Drive host Neil Breen said: "I think it's a masterstroke to bring Laurel, Gary and Mark to 4BC. I'm happy to hand them the alarm clock and I can't wait to get cracking on my new Drive show. How good!"
Scott Emerson will take up a new role as political contributor across 4BC and Nine Radio's other talk stations.