Surf Lifesaving Queensland's 'Heli Lunch'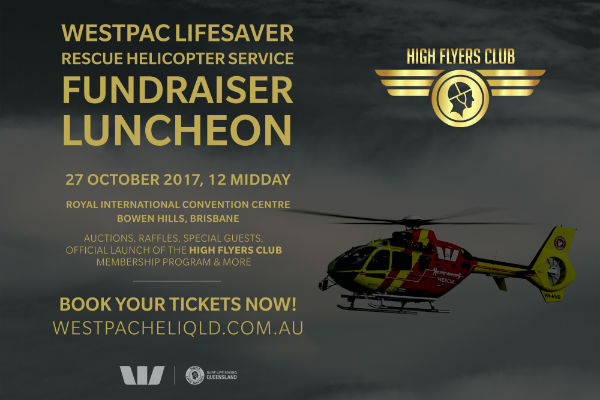 Surf Lifesaving Queensland's Westpac Lifesaver Rescue Helicopter Service exists for one purpose only – to save lives.
Friday October 27, join us for the annual "Heli Lunch" fundraising event – held at the Royal International Convention Centre, Bowen Hills – Friday October 27.
Enjoy a delicious lunch with raffles, prizes, entertainment and the launch of the new High Flyers Club.
Tickets are just $150 or $1500 for a table of ten.
Book today at westpac heli qld.com.au.