Australian Corporate Triathlon Series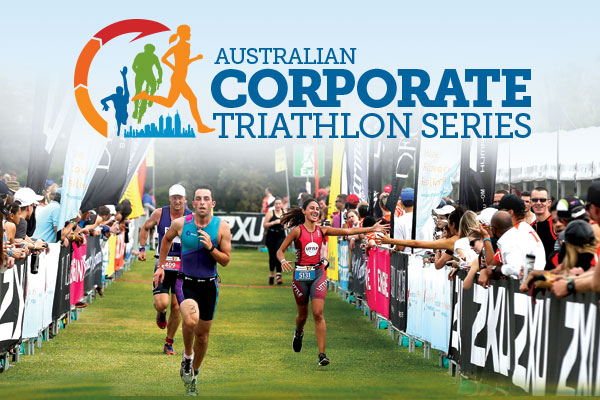 Melbourne: Sunday 3rd March 2019, Elwood Beach
Gold Coast: Saturday 11th May 2019, The Spit
Challenge your team with something different this summer
The Australian Corporate Triathlon Series, a fantastic fun event to build camaraderie and challenge your colleagues to take their health and wellbeing to another level.
If you've never done a triathlon before this event is a great introduction to the sport as the distances are set at a beginner level and caters for all fitness types. More importantly it's all about creating excitement around the office in the lead up and having a heap of fun on event day.
There are two options for teams to participate in the Corporate Triathlon.
The MAIN event (Teams of 3)
Here each team member will complete a full triathlon. A digital transponder attached to your leg is handed to the following team member once the course has been completed, with the final team member running across the finish line. Each team member will receive their own result which will combine for a total team time.
The RELAY event (Teams of 2 or 3)
Here you and your teammates will divide up a triathlon, with each person completing either the swim, the bike leg or the run to combine for a single time. In this event one person can do two legs if they choose.
Completing a triathlon in a team is one of the most satisfying things you will do. Supported by your work mates, you'll be unable to contain your smile as your team crosses the finish line.
Click here for more information: http://www.corporatetriathlonseries.com.au/