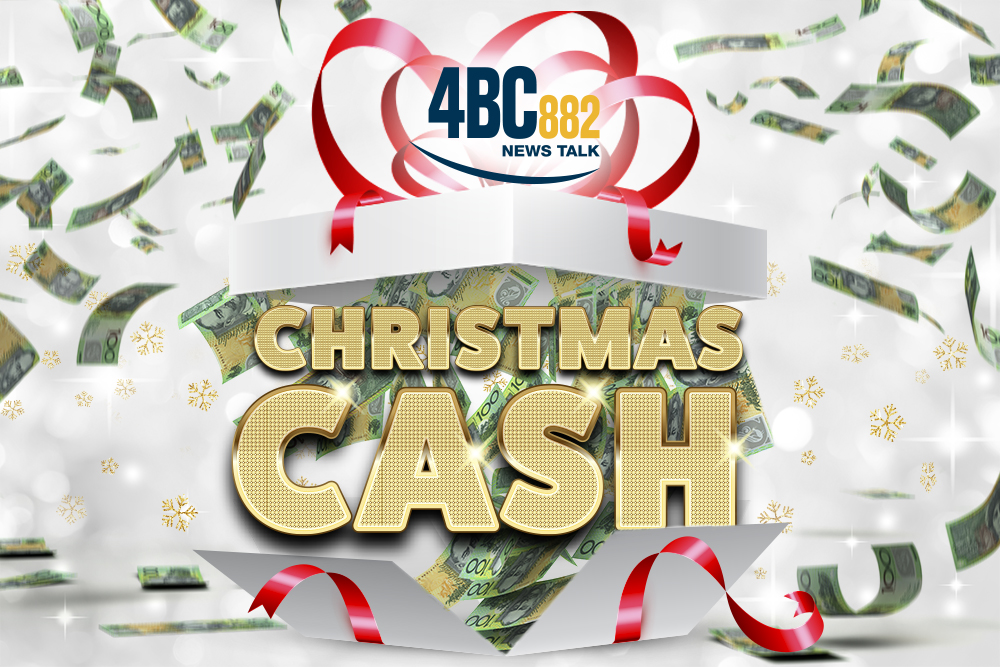 Everyone could do with a little extra Cash for Christmas!
That's just what you could get from 4BC!
From Monday November 22 until Friday December 3, be listening to 4BC Breakfast with Neil Breen, Afternoons with Sofie Formica and Drive with Scott Emerson.
Each weekday, early in each participating show, listen out for details of a feature Christmas song.
Then later in that show, when that song is played,  call 133 882 – and you could win $200 instantly!
It's that easy. Just listen to win!
4BC's CHRISTMAS CASH….
Bringing in the Christmas cheer early this year!