Cardinal George Pell committed to stand trial over historical sexual offences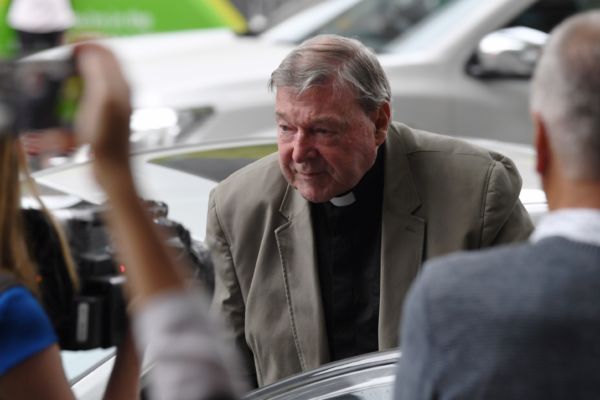 Cardinal George Pell will stand trial over multiple historical sexual offence charges.
A Melbourne Magistrate found there is evidence of sufficient weight against Australia's most senior Catholic for him to stand trial on some allegations.
About half of the allegations have been thrown out due to insufficient evidence.
The 76-year-old has formally entered a plea of not guilty.
The charges relate to alleged sexual offences in the 1970s.
Cardinal Pell has been granted bail and left the court, flanked by up to 40 police officers.